The Maximilian is a good place to arrive; and to come back, over and over again. What makes The Maximilian so special? The quality and the conviction with which we pursue our passion for hospitality. Thinking about today and tomorrow. The open space, Salzburg, and nature. The peace, quiet, and the neighborhood. Choose from one of the 21 rooms – each with at least one French Balcony, which Maximilian insisted on ever since he studied in Paris.
Open for
the world since
2020
A timeless
stay
Geothermal energy makes it comfortably warm and, thanks to sustainable ceiling cooling, nice and cool.
The
philosophy
We are inspired by nature, learn from our guests and think about today and tomorrow.
The
style
Round in shape and colour, not cool or overcrowded. With many memoirs from Maximilian's travels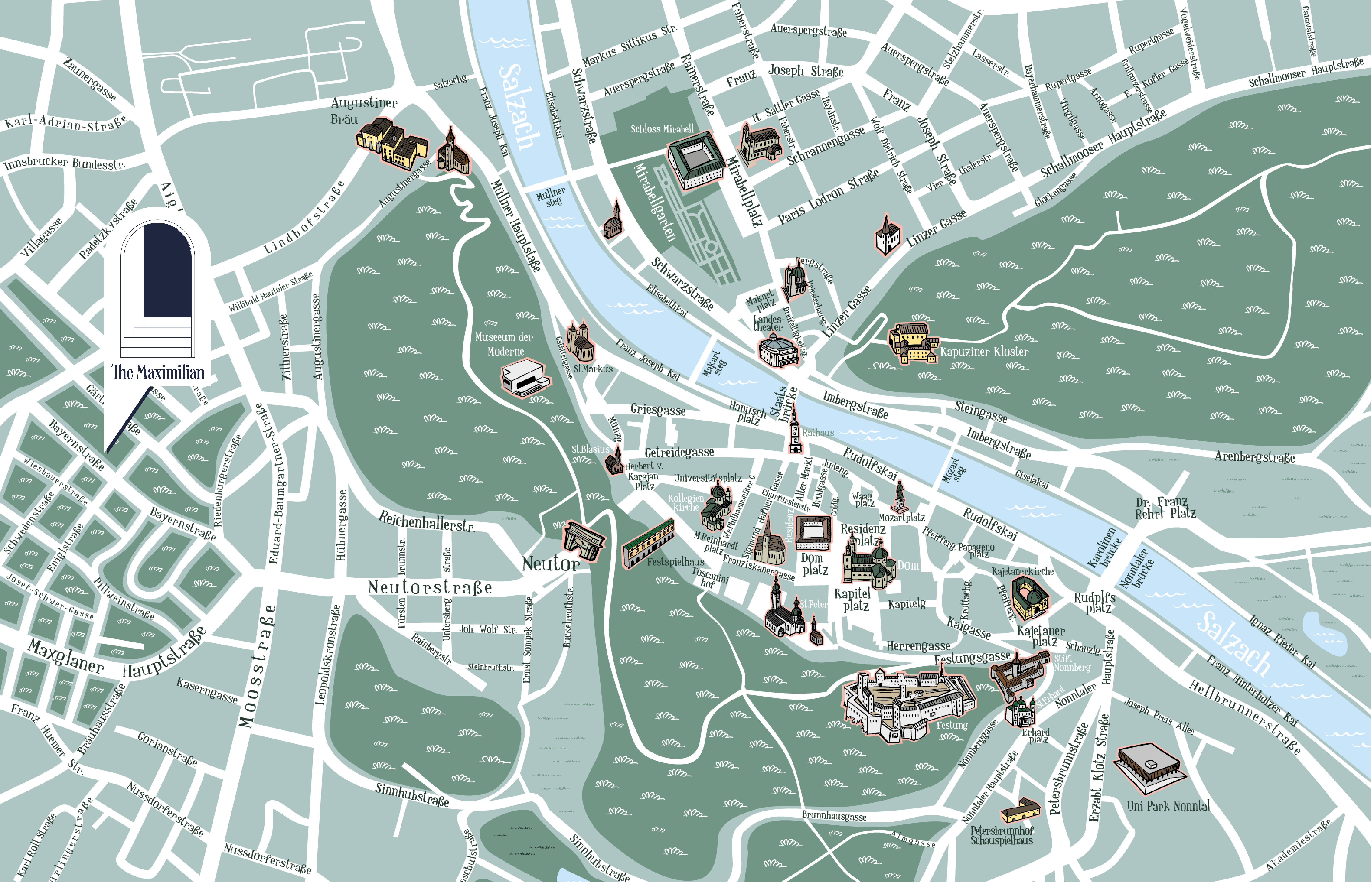 Enjoy your stay in
Salzburg
like never ever
before
Stay timeless